IMPORTANT NOTE: you can now pre-order your Chordata Motion kit by clicking here.
Chordata Motion is evolving and soon you will be able to purchase your own kit. Right after our Kickstarter reward delivery, we will be opening the direct sales of our system. Before that, we will open a pre-order platform with special release prices for people who would like to acquire their motion capture kits before our online store is available.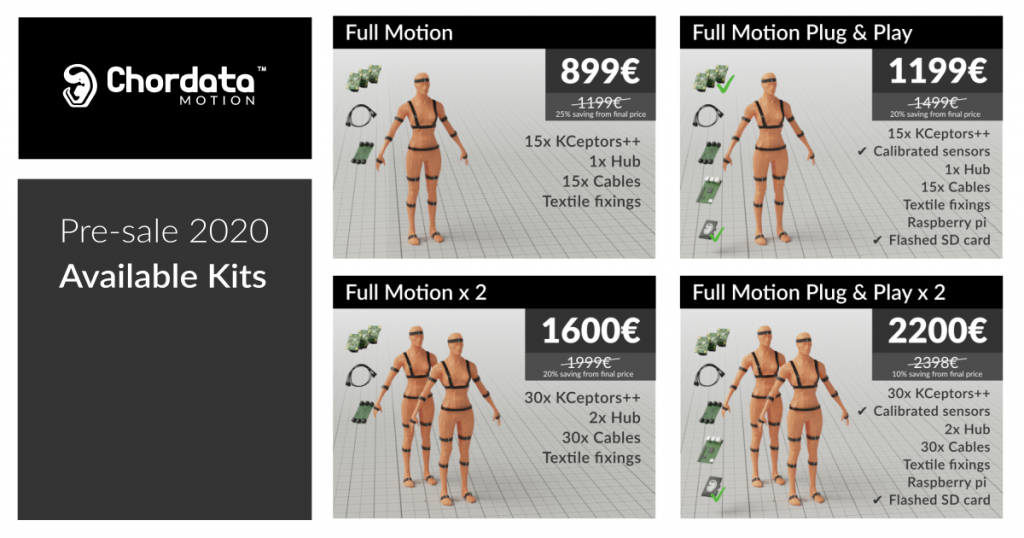 Place your order through the pre-order form you'll find below. If you do, you will be notified once our pre-order platform is available.
Want more info? Get our press kit: