We're thrilled to see that many of our Kickstarter backers are approaching the Chordata Motion forum and participating in the discussions that are taking place or contributing with their ideas, which is why we have created a new badge so that all our backers have a special place in it.
👉 If you are also a backer, join the forum, let us know that you come from Kickstarter through this thread and claim your badge!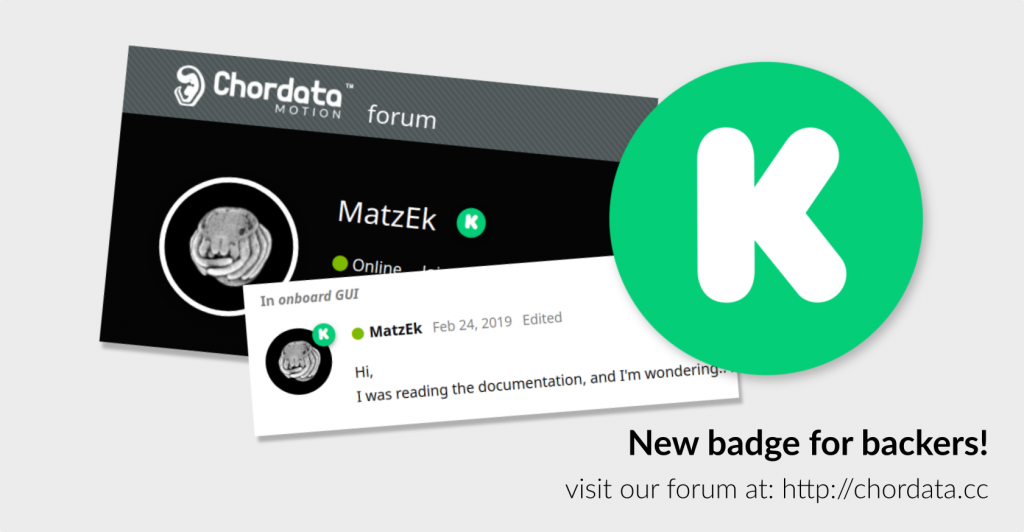 ⚡ Tell us in which area of expertise are you working on and how you plan to use the system so that we can help you get the most out of your Chordata Motion kit once you receive it!
*** The Chordata Motion forum is a meeting point for those users who want to share knowledge about motion capture or technology in general. It's also the place where the users of our community exchange information and advice. In the forum, our team provides technical assistance to those users who are self-building their Chordata Motion kit or creating new functionalities for the system.
See you on the forum!