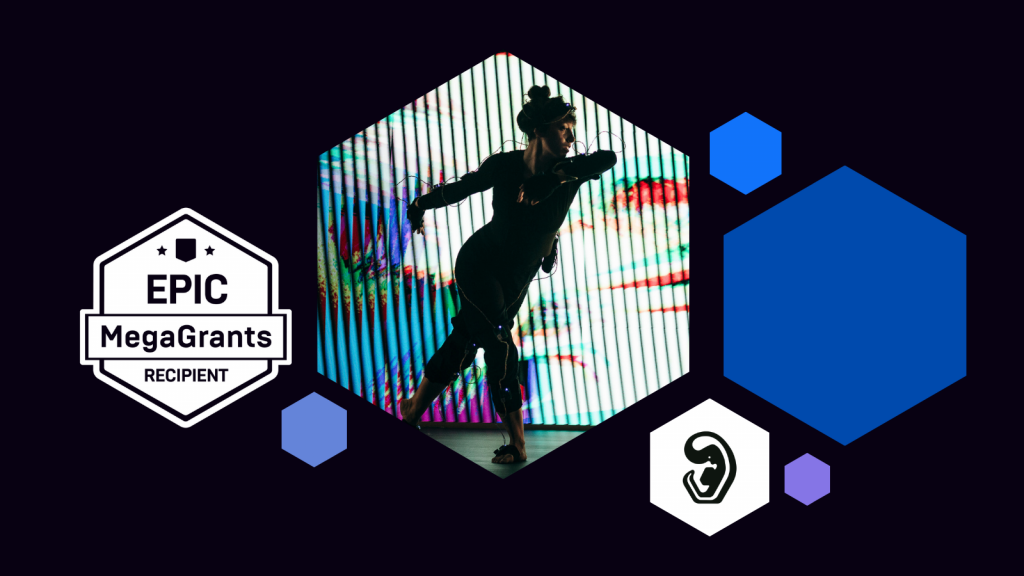 We are excited to announce that Chordata Motion has been awarded an Epic MegaGrant! It is an honor for us to receive recognition from one of the most important video game companies in the world, which also happens to be an actor that we look up to within our sector. We really appreciate their support for open tools like ours.
Epic MegaGrants is a $100 million Program from Epic Games that support game developers, enterprise professionals, media and entertainment creators, students, educators, and tool developers doing amazing things with Unreal Engine or enhancing open-source capabilities for the 3D graphics community. 
In 2019 Epic awarded the Blender Foundation $ 1.2 million and in 2020 they did the same with Godot for $ 250K, so its support for Open Source projects is strong and persistent.
The MegaGrant that Chordata Motion received will be used to develop the native plugin for Unreal Engine, together with the Remote Console, that will enable our users to control their capture process straight from their smartphone. Additionally, throughout this integration process, we will be improving our API and making it more accessible for developers who want to interact with the Open Source software components of our system.
It seems that this last quarter of the year has been loaded with exciting news. We're at our peak and more focused than ever on our roadmap, so be prepared for the next stage of Open Source motion capture!