Chordata Motion is evolving and we're now offering the possibility to pre-order our motion capture kits through a Kickstarter campaign that will be opened in the next few weeks. The units of our first production release will be sent by next year.
Place your order through the pre-order form you'll find below. If you do, you will be notified 24 hours before our campaign opens so that you can get an advantage on those rewards that we will only be able to offer in limited units, such as the Early Bird Full Motion or the Full Motion Plug & play.
⚠️ We had planned to open up this campaign the last week of March, but due to the last-minute changes caused by COVID-19, we have moved this date. The campaign will be open as soon as the global situation stabilizes. We keep working on developing the new system, the rewards are going to be delivered in February 2021. We're confident on this delivery date because so far COVID-19 does not affect our production line.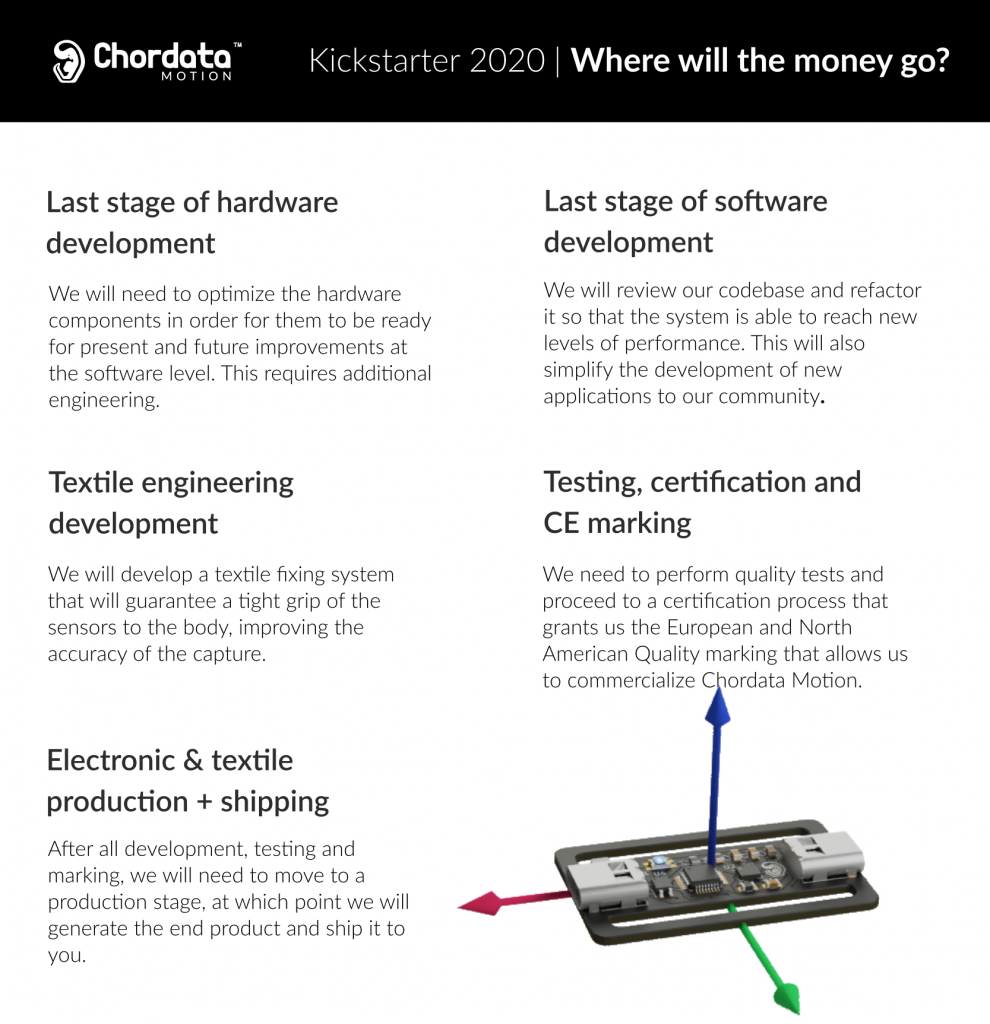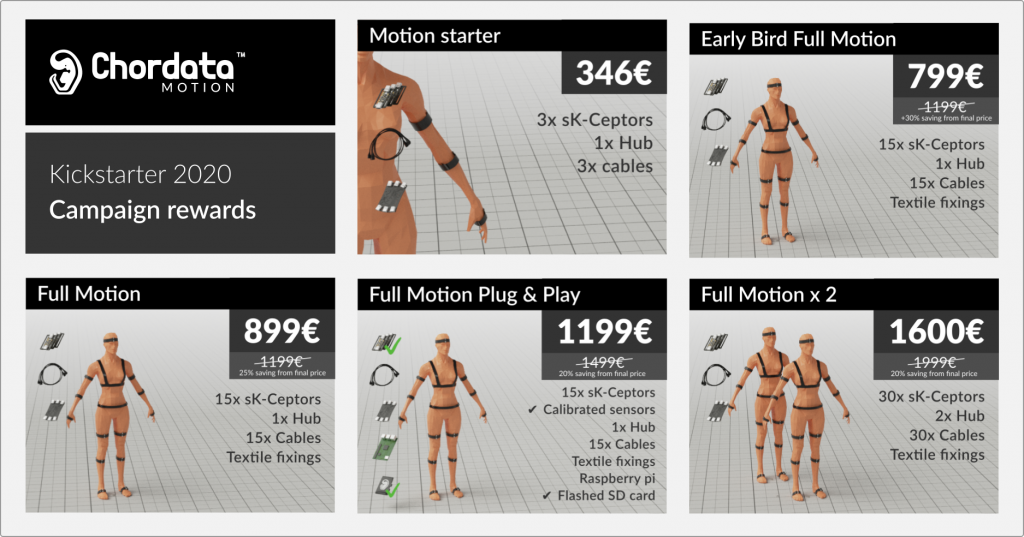 If you would like to have early access to these kits, pre-order them through the form below:
Want more info? Get our press kit: